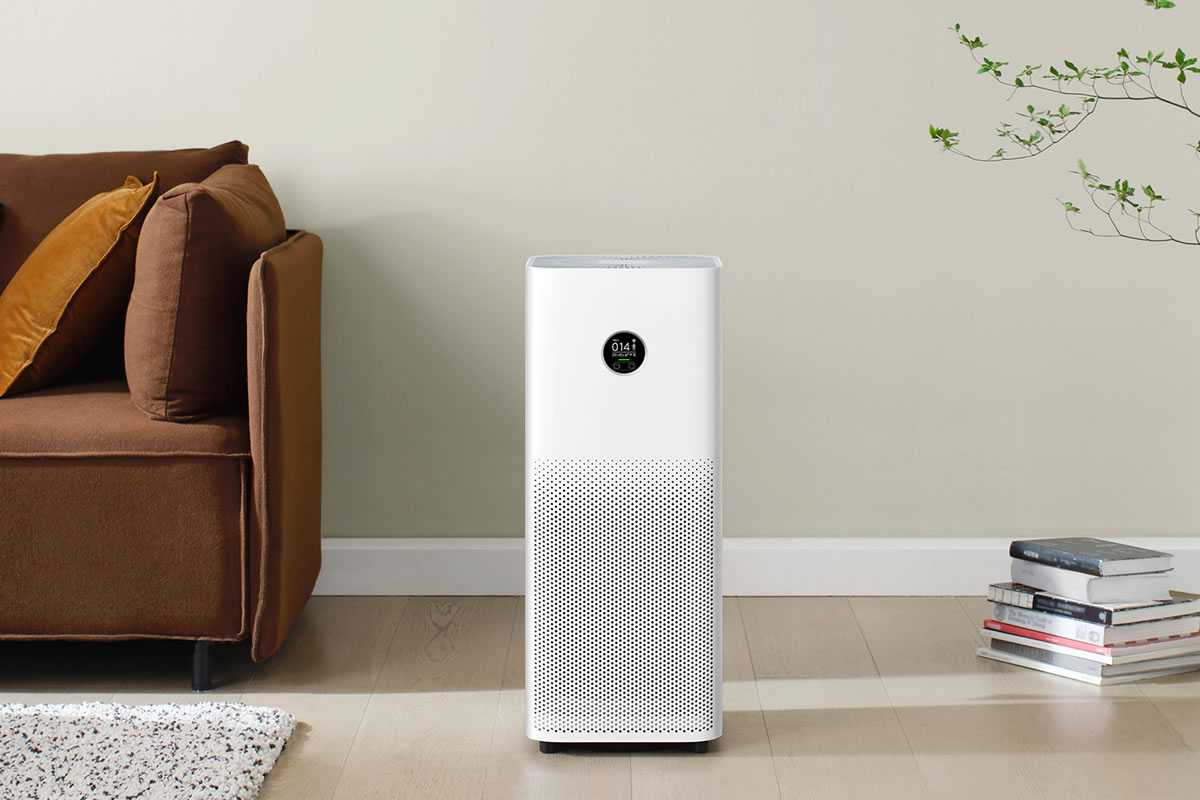 Are you looking for the best air purifier in Malaysia? Xiaomi offers a range of reliable, high-quality air purifiers with smart features that help keep your home clean and healthy. In this blog post, we will look at different types of Xiaomi air purifiers available in Malaysia, compare their prices and offer tips on choosing the best one for your needs. So if you're hoping to improve indoor air quality without breaking the bank, read on!
Overview
Xiaomi air purifiers are some of the most popular on the market, offering users a high-efficiency experience through their cutting-edge technology. Their products offer superior air cleaning and filtration, ideal for any home or office setting. Xiaomi's range is designed to be powerful but affordable while providing convenience and user-friendly features such as WiFi connectivity and voice control.
Top 5 Xiaomi Air Purifiers in Malaysia
Read on to find out about the various types of Xiaomi air purifiers available in Malaysia and what sets them apart!
1. Xiaomi 4 Pro
Best of All
The Xiaomi 4 Pro Air Purifier is an innovative and efficient addition to any home. It has an OLED display which helps to keep track of the air quality and filter status. Its particle CADR of up to 500m³/h and 8330L of clean air per minute can provide clean air quickly and efficiently. The 360° all-round air intake allows for adequate coverage of an area of up to 60m², making it great for larger areas.
Its three-in-one filter, combined with its high-quality 650,000mg activated carbon, provides 99.97% filtration of particles 0.3μm in size and larger. With the smart control system that integrates Mi Home and Xiaomi Home App, you can keep track of the air quality in your home through AI voice, and the 37dB(A) low noise Night Mode ensures a peaceful environment while still purifying the air.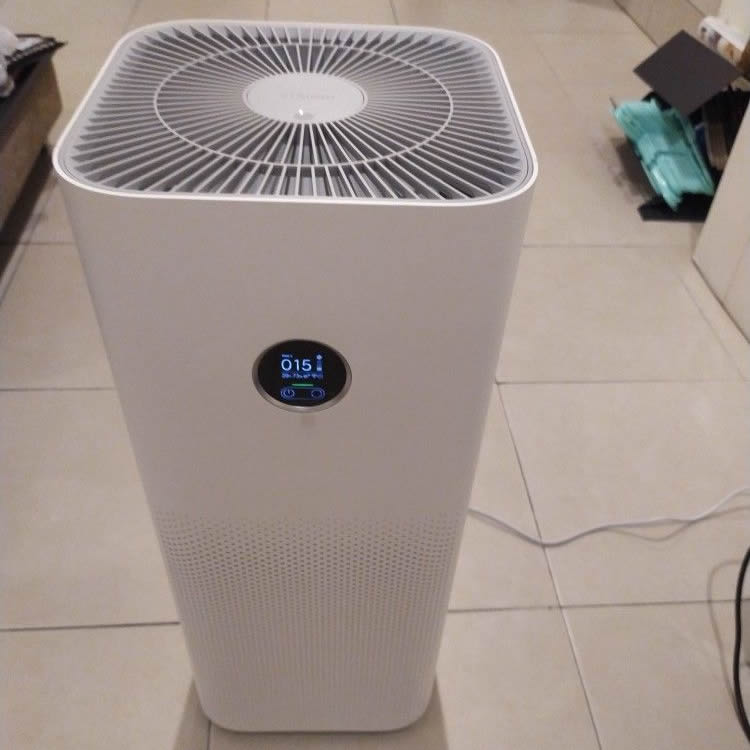 If you're looking for an air-purifying device that is both efficient and reliable, then the Xiaomi 4 Pro Air Purifier is the perfect choice for you! Its high-performance filtration system, OLED display, and smart control system make it an ideal choice for homeowners who want to enjoy clean air and get great value for their money. So don't wait any longer; get the Xiaomi 4 Pro Air Purifier now and enjoy clean and healthy indoor air all the time!
Pros:
The smart control feature allows you to activate your air purifier on the move.
Three-in-one filter for efficient purification and Odour elimination.
High-quality activated carbon for the elimination of pet odours, cooking fumes, VOCs and formaldehyde.
Negative air ionisation for stale air elimination and fresh air.
Cons:
It can be expensive to replace filters
Higher power consumption than similar models
Noisy in higher purification modes
Check Best Prices on Lazada
Check Best Prices on Shopee
2. Mi 3C Air Purifier
For Small Room
The Xiaomi 3C Air Purifier is an excellent choice for homeowners looking to improve their air quality. Its highly efficient three-layer filter core with built-in High-Efficiency Filter will help to reduce harmful particles in the air such as dust, pollen and smoke. With a 320 m³/h PM CADR, this device can quickly and effectively cut out any harmful airborne particles, making your home healthier and more breathable. It is incredibly efficient and covers a wide area of up to 106 m2/h, making it a great choice for larger rooms.
The Xiaomi 3C Air Purifier also features advanced laser sensors that automatically adjust its speed to the air quality in your home. This means that it can efficiently monitor the air quality and adjust its settings accordingly, allowing you to maintain a healthier environment without needing to constantly monitor or change its settings. This device is also incredibly quiet, even at its highest setting, so it won't cause any disruptions in your home.
The Xiaomi 3C Air Purifier is an ideal choice for homeowners looking to improve the air quality in their homes. It is easy to use, efficient and comes at an affordable price. I highly recommend this device to anyone looking for a reliable way to maintain the excellent air quality in their home. So what are you waiting for? Get the Xiaomi 3C Air Purifier today and start breathing better-quality air!
Pros:
A highly efficient three-layer filter core with a built-in High-Efficiency Filter can achieve a PM CADR of up to 320 m³/h
Removes 99.97% of 0.3μm particles
106 m2/h coverage efficiency
Smart control via Mi Home/Xiaomi Home app + AI voice
Cons:
Limited coverage area
Loud fan noise
Check Best Prices on Lazada
Check Best Prices on Shopee
3. Xiaomi 4 Compact
For Quiet Operation
The Xiaomi 4 Compact Air Purifier is perfect for improving air quality in their home or office. It features a dual-use design that makes it suitable for both tables and floors, making it ideal for allergy-sensitive people who are looking for a quick solution that can be placed in any area of the home or office. Even better, you don't have to wait for long to see the results, as the air quality indicator provides instant feedback about the air pollutants in the environment.
Apart from the modern design, the Xiaomi 4 Compact also offers exceptional filtration capabilities that can trap up to 99.97% of particles as small as 0.3 microns. This means you can breathe clean air without worrying about airborne dust, pollen, mould, and other substances that can harm your health. In addition, it also allows you to control the device remotely with the Mi Home/Xiaomi Home app, so you can be sure that your air quality is always at its best.
The Xiaomi 4 Compact Air Purifier is great for those seeking a reliable air cleaner with advanced features. Not only does it provide a visible indication of air quality, but it also offers an ultra-quiet sleep mode with a low noise level of 20 dB. So if you're looking for an efficient and convenient way to keep your home's air clean, the Xiaomi 4 Compact Air Purifier is definitely worth a try.
Pros:
Dual-use for table and floor, compact size and small footprint
Traps 99.97% of particles as small as 0.3 microns
TÜV Rheinland Allergy Care Certification and Strict allergen filtration guaranteed
Real-time air quality monitoring and low energy consumption
Cons:
No portable design
Requires occasional replacement of filters
Check Best Prices on Lazada
Check Best Prices on Shopee
4. Xiaomi AC-M9-SC Desktop Air Purifier
For Personal Use
As a homeowner, I understand that clean air is essential for a healthy family, and that's why I'm excited to have the Xiaomi AC-M9-SC Desktop Air Purifier. This powerful air purifier features a wide-angle air supply so it can reach more corners of the room. With its 4-gear wind adjustment, I can adjust the fan speed to my comfort level. The C-type large wide-angle surround air intake allows it to quickly filter out pollutants in the air. In contrast, its 0.3um particle filter and 99.99% antibacterial and antiviral efficiency eliminate most harmful particles.
On top of a great purification system, the Xiaomi AC-M9-SC also provides great convenience through its Mijia APP and voice control. I can easily control the air purifier from my phone or by talking to it, which makes adjusting the settings much easier. Moreover, it's energy-efficient and produces minimal running noise, making it perfect for use in any home environment.
With this air purifier, I can easily get cleaner air without the hassle. Its powerful filtering system and user-friendly design make it the perfect choice for me. If you're looking for a reliable air purifier that is both convenient and efficient, then the Xiaomi AC-M9-SC is definitely worth considering. Get yours today and enjoy cleaner air in your home!
Pros:
Front Wide-angle Air Supply for adjustable angles
4 Gear Wind for low noise purification
C-type Large Wide-angle Surround Air Intake for efficient purification speed
High-precision filter and high-quality activated carbon dual filtration for effective filter out of air pollution
Cons:
Expensive price point
Relatively loud noise when in operation
Check Best Prices on Lazada
Check Best Prices on Shopee
5. Xiaomi 4
OLED Display
The Xiaomi 4 Air Purifier is an incredibly convenient and powerful way to ensure that your home's air quality is the best it can be. With its three-in-one filtration technology and high-quality activated carbon for odour elimination, it can filter out 99.97% of 0.3μm particles and give you up to 6660L of purified air per minute. This makes it ideal for larger rooms, as its CADR of 400m³/h ensures the air quality never declines.
Furthermore, it uses negative air ionisation to keep your home free from irritating pollutants, ensuring your home is both clean and comfortable. Additionally, there's no need for costly replacement filters as the filter lasts for 6-12 months, making it both powerful and cost-effective.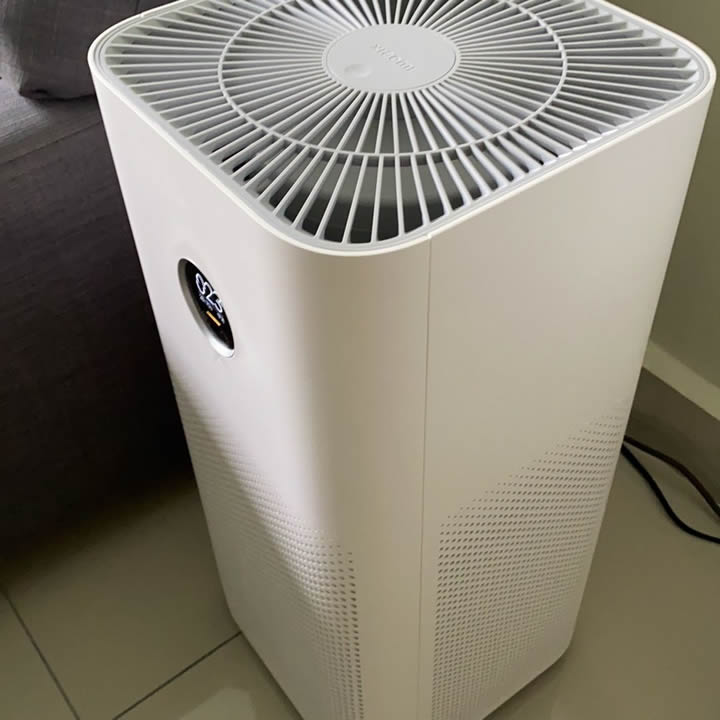 In conclusion, the Xiaomi 4 an excellent choice for anyone who values clean air in their home. Its efficient filtration and ionisation ensure that your air quality remains high while saving you money. Don't worry about bad odours, pollutants, and allergens anymore – get your Xiaomi 4 and enjoy cleaner and fresher air in no time!
Pros:
Effectively purifies a 20m² room in approx. 10 minutes
Three-in-one filtration removes up to 99.97% of particles and 0.3μm
High-quality activated carbon removes common harmful gases such as VOC and odours
Supports voice-control and smart control, with an intuitive OLED display and touch-control buttons
Cons:
Loud noise when in night mode
Not suitable for large space purification
Check Best Prices on Lazada
Check Best Prices on Shopee
Price Comparison in Malaysia
Choosing the right air purifier for your home is no small decision, especially when budget constraints matter. Fortunately, Xiaomi air purifiers offer a range of options at various price points, from relatively inexpensive to costlier models that come with added features and convenience.
The entry-level model of Xiaomi's popular 3C Air Purifier series retails for around RM 350 in Malaysia. At the same time, its most sophisticated variant, the 4 Pro Air Purifier, goes for almost triple as much (RM 900). Meanwhile, the recently launched AC-M9-SC Desktop Air Purifier, which combines an air purification unit and desktop humidification system, costs approximately RM 300.
Factors to Consider
When choosing a Xiaomi air purifier for your home, it is essential to consider factors such as the size of your home, room air quality, filter system, and maintenance of the filters. To help you select the best fit for your needs, read on to learn more about each factor!
Room Size
In general, Xiaomi air purifiers are suitable for small and medium-sized rooms with spaces up to 860 feet. All devices come with detailed information on their specifications, including appropriate room sizes and maximum coverage area. It's advisable to read through the details carefully before purchasing a device just so you can be sure it will fit your requirements perfectly when you bring it home.
Room Air Quality
The air filters in a Xiaomi air purifier are designed to remove various pollutants like dust, allergens, mould spores, pet dander and more that could cause allergies and asthma attacks. Many models also come with advanced features such as True HEPA filters, which capture up to 99 % of the smallest airborne particles. In addition, some models include activated charcoal filters, which help eliminate odours and gases like volatile organic compounds (VOCs) from the home's environment. For added convenience, many Xiaomi purifiers feature LED indicator lights so you can tell when your filter needs changing or cleaning.
Filter System
Xiaomi air purifiers come with various filters that are specialised for different purposes. The primary filter typically includes a pre-filter, activated carbon filter and HEPA filter. The pre-filter is designed to capture larger particles such as dust, mites and pet dander, while the activated carbon filter absorbs odours and volatile organic compounds (VOCs). The final layer, the HEPA filter, removes up to 99.97% of all airborne particles down to 0.3 microns in size – including pollen, mould spores, smoke and other microscopic pollutants in indoor air pollution.
Maintenance of the Filter
They typically require very minimal maintenance due to their intuitive design. Many of these devices come with a built-in system that monitors filter life and automatically notifies users when it needs replacing. This makes it easy to keep your air clean without constantly checking on the filters or replacing them manually every few months.
Unique Features
From smart features like WiFi connectivity and voice control to energy-efficient design, Xiaomi air purifiers offer a wide range of unique features that make them stand out from the rest. Keep reading to find out more!
Smart Features such as WiFi connectivity and Voice Control
Xiaomi air purifiers have various advanced features, making them one of the best choices for Malaysian homeowners. With built-in WiFi connectivity and voice control, you can control your home's air quality from anywhere in the world. You can easily customise settings and receive real-time updates regarding how clean or polluted your indoor air is by simply connecting to your local network or even through remote access across platforms. You can also adjust settings such as temperature and humidity levels with just a simple voice command. With this feature, you will have comprehensive control over the air quality in your home without having to constantly check on it manually.
Compact Size
The compact size is one of the most attractive features of Xiaomi air purifiers. With a sleek and modern appearance, these air purifiers are designed to fit into any room without taking up too much space. Their portability also makes them ideal for small spaces like bedrooms or offices where space may be limited. Some models from this brand come with detachable wheels, making them highly mobile options. As such, you can move your Xiaomi air purifier around the house according to your need without any hassles.
Multiple Air Purification Technologies
Xiaomi offers a wide range of air purifiers with multiple air purification technologies. These technologies help to remove particulate matter such as dust and smoke, volatile organic compounds (VOCs) and even pollutants like PM2.5. Some advanced features in Xiaomi air purifiers include a three-stage filtration system, HEPA filters, activated carbon layers and photocatalytic oxidation (PCO).
The most advanced model from Xiaomi is the 4 Pro Air Purifier which is equipped with 3-in-one filtration technology which helps to eliminate up to 99% of airborne particles, including Bacteria, Pollen and Dust Mites.
Energy-Efficient Design
Regarding air purifiers, energy efficiency is essential in determining the cost of using a device over its lifetime. Xiaomi air purifiers are designed with this in mind, and they consume less power than other models of similar size. Their advanced filtration systems use only a modest amount of electricity while providing powerful results. Unlike other brands, Xiaomi air purifiers detect when their filter is blocked or dirty and turn off the motor automatically to conserve energy and prevent waste. The smart features also offer convenience as they can be set up on a timer to start running at certain hours or whenever the users' phone enters range.
Affordable Price Point
With Xiaomi air purifiers, you can get an effective and quality product at a fraction of the cost compared to other brands. Xiaomi has several models available in Malaysia that cater to different needs and budget sizes. From the basic 3C Air Purifier model to its flagship 4 Pro Air Purifier model with WiFi connectivity and voice control, the prices range from RM350 all the way up to RM900. It's also important to note that despite their relatively low price point, most of these models come with advanced filters like True HEPA filtration and carbon filters which are essential for capturing ultrafine particles as small as PM2.5 particles.
User-Friendly App
Xiaomi has an intuitive app that allows you to control your air purifier from anywhere and customise settings such as fan speed and notification alerts. The sleek interface makes it easy to get started with controlling your Xiaomi air purifier quickly, making for smooth operation every time. The mobile app allows users to monitor their indoor environment through real-time data, including humidity, temperature, and PM2.5 levels; set timer functions; adjust airflow rate; and even switch off their devices remotely when needed. Through these various functionalities offered by its dedicated application, these air purifiers provide an effective solution for families wanting to enjoy cleaner indoor air at all times
Quiet Operation
For air purifiers, quiet operation is a must-have feature for many homeowners. Fortunately, Xiaomi air purifiers offer exactly that. Most models are designed to be highly efficient and quiet when used. In fact, some versions have noise levels as low as 20dB – the equivalent of standing next to a tree on a windless day! The built-in brushless DC motor allows for whisper-quiet operation and lowers power consumption.
Furthermore, the user can control their desired fan speed using an intuitive touch panel or the Mi Home app. This means that operations can occur without disrupting your home activities, including studying or sleeping. With such features, you don't have to worry about being disturbed while trying to get work done inside your home or waking up during rest hours due to loud noises coming from your air purifier!
FAQs
How Much Does it Cost in Malaysia?
The cost of Xiaomi air purifiers varies depending on the type and model you choose. Generally, however, most models are affordable compared to other brands. The Xiaomi Mi 3C Air Purifier is one of the more popular models available in Malaysia, and it retails for around RM350. Other models, such as the Xiaomi 4 Pro, have slightly higher prices of RM900++. Ultimately, if you're looking for a good quality, budget-friendly air purifier with all the features your home needs, then a Xiaomi air purifier would be perfect!
Where to Buy Mi Air Purifier in Malaysia?
Xiaomi offers both online and offline stores throughout the country. The best way to buy a Xiaomi Air Purifier is via their official store at Lazada & Shopee or one of their authorised retailers. Purchasing from an authorised retailer also ensures that customers get genuine products with after-sales service and warranty coverage on parts and labour for up to two years. For those who prefer shopping offline, there are several physical stores in major cities all over Malaysia where shoppers will find high-quality yet affordable air purifiers from the brand.
Which Xiaomi Air Purifier is the Best?
The answer to this question will depend on your individual needs and preferences. However, for the best overall experience, we recommend the Xiaomi 4 Pro Air Purifier. This is one of the most popular models in Malaysia due to its advanced technology that offers excellent air filtration performance with minimal noise emission.
Who Should Buy?
Anyone looking for a powerful and cost-effective air purifier should consider buying a Xiaomi air purifier. They offer a range of models that meet different needs, from basic to advanced. Homeowners dealing with allergies or other respiratory problems will benefit significantly from using a Xiaomi air purifier, as it can help improve indoor air quality significantly.
Conclusion
If you're looking for a reliable air purifier that offers amazing features at an affordable price, then Xiaomi Air Purifiers could be the one for you. With its effective filter system, smart technology and energy-efficient design, Xiaomi Air Purifiers can help you keep your home clean from pollutants. Not to mention that they are compact in size and have a user-friendly app, making them ideal for Malaysian homes of any size. Consider all factors before buying a Xiaomi air purifier in Malaysia to ensure that it fits your needs perfectly.
Related Read: 10 Best Ionizer Air Purifiers in Malaysia