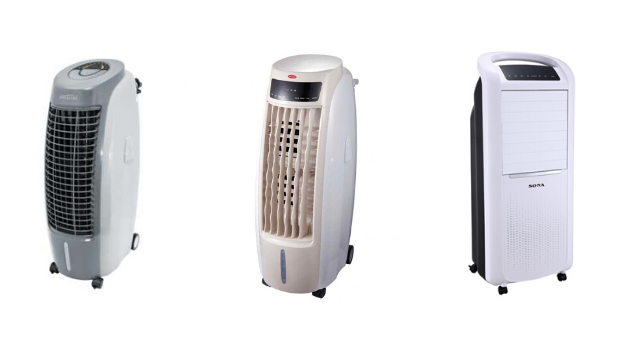 Singapore is one hot country almost all year round. It is no surprise why the country has been recorded to have one of the highest electricity consumption, thanks to the massive and long-term use of air conditioners. However, for regular residents and household, using the AC all day long can be impractical, recognising the high cost of living in the country. This is why we also continuously have with us an air cooler, one of the best alternatives to air conditioners, with lesser energy consumption and easier usage.
Check out the best air coolers we've found here in Singapore:
#1 – Honeywell 15L Evaporative Air Cooler
Whether you buy this for your home or office, this air cooler from Honeywell offers comfortable spot cooling. The best part is it is low in power consumption so you do not have to worry about the bills.
Evaporative Air CoolerEnergy
EfficientElectronic
Display and Remote Control
For more convenience, we love that we can adjust its settings through remote control. Buy this air cooler here.
Check prices on Lazada
#2 – Mistral MAC1600R Remote Air Cooler with Ionizer Function 15L
When we discovered the wonders of ionizers, immediately scouted for air coolers with the same feature. This way, we won't be stuck in a home full of electronics doing one single thing at a time. Mistral is such a great find for this consideration.
Built-in ioniser
Sleep/Quiet Mode
Humidifying Function
24-hr timer
At only 15L capacity, this air cooler is also portable enough to transfer to different parts of the house. Don't miss this air cooler; buy it here today.
Check prices on Lazada
#3 – TCL TAC-10CPA-HNG 10,000BTU PORTABLE AIRCON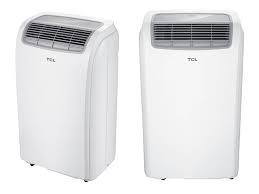 Now, here's a great upgrade for your air coolers. It comes with a nano-tech condenser, which means faster and more efficient cooling. Once you try this, you may not have to think of turning the AC on again.
Patented titanium-gold condenser with nanotechnology to give you faster cooling and better durability.
Double condenser system for enhanced cooling effect
Patented Fogging Technology – efficient auto water evaporation
Eco-friendly – R410A refrigerant
It comes with the sought after triple function too: cooling, fan, and dehumidifying. Get this at its best price here.
Check prices on Lazada
#4 – Sona Remote Air Cooler SAC 6029
If you are looking for an affordable but durable air cooler as your back up for AC during extra humid months, then you can undoubtedly count on Sona.
High Air Flow: 430m3/Hr
Ioniser for Purifying of air
12 Hours Timer
It also has a low water pump protection, so you do not need to worry about keeping it on while you sleep. You can buy this at the cheapest price here.
Check prices on Lazada
#5 – iFan – PowerPac Evaporative Air Cooler with 9.3Litres water tank (IF7850)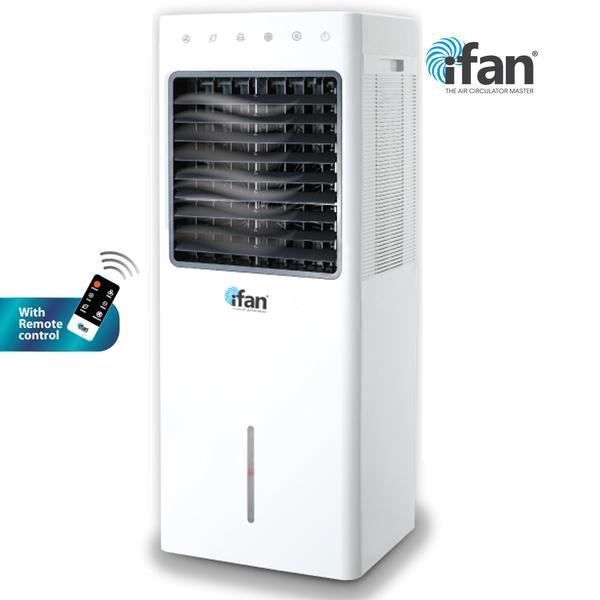 A rather more family-friendly choice, with comfortable touch interface and mosquito repellant function. iFan certainly guarantees a cool and mosquito-free sleep.
Three-speed setting
Vortex airflow
Washable filter
Visible water level window
For us, iFan is all about the comfort and safety of its users, so all its features are geared towards that. You can buy this air cooler online here.
Check prices on Lazada
#6 – Honeywell 30L Air Cooler
One of the things we loved about this model is how easy it is to set-up. It's like your typical plug and uses an electric fan. However, you get to enjoy broader coverage and faster cooling.
Environment-friendly (no refrigerant gas)
3 Speeds – Low / Medium / High
Oscillation Louvers Evenly Distribute Cool Ai
Built-in ioniser
It's a powerful and multi-functional air cooler with great mobility, so we cannot recommend this enough for all types of users. Buy your Honeywell air cooler here.
Check prices on Lazada
#7 – Mistral 10L Air Cooler (MAC1000R)
We love the look of this Mistral air cooler, but it is also packed with great features. So, it is a win-win find for us.
Humidifying Function
3 Speed Selection
Wide Angle Internal Oscillation
24 Hours Timer
The sleek design makes it easy to position anywhere in the house, but you can still be assured to experience comfortable coolness because of the wide-angle oscillation. Get this air cooler online here.
Check prices on Lazada
#8 – Sona SAC6303 10L Remote Air Cooler
One of the most affordable air cooler we've found in SG, and the best part is it is totally portable, we even bring it to gatherings for added cooling.
Multi-Function Humidifier, Air Purifier
3 Fan Speeds and 7 Hours Pro/ Timer Setting
40mm Thicker Filter
If you are looking for an easy to use air cooler than you can conveniently bring anywhere, then we recommend this brand. The best part is it is selling for less than RM200 here.
Check prices on Lazada
#9 – EuropAce 4-in-1 Evaporative Air cooler ECO 2130V – Air cooler
Another multi-functional and durable air cooler. We love the even distribution of cool air from this brand and its relatively quiet operation.
Powerful Motor
Twin wind turbine
Thick honeycomb filter
24 hours preset timer
It is also really easy to maintain, which is essential for us to when it comes to air coolers. Buy the EuropAce air cooler here.
Check prices on Lazada
#10 – Cornell Air Cooler w/ Ice Box & Filter CAC-E33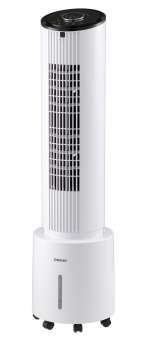 This has got to be one of the most elegant air coolers from Cornell we've seen, and its power and efficiency also did not disappoint. It comes with two ice packs, which are really great to use, especially the first time you explore this air cooler.
With ionic function
With dustproof filter protection
Dismountable cooler Master filter
You can also easily adjust the louvres depending on your preference. Don't miss this exquisite model for an air cooler. Buy it here.
Check prices on Lazada
Choosing Between Fans and Air Coolers
While fans are certainly home staples anywhere in Singapore, air coolers provide a whole new level of comfort. It does not merely rely on available ventilation to fresh and area, but instead uses evaporative technology for spot cooling. Air coolers are particularly useful during summer months in Singapore. Having both fans and air coolers can also help, as the fan helps distribute the cooler air across the room. Both are energy-efficient so there are no worries about spikes in electricity bills from using both.
Here are Our top recommended products from the list.